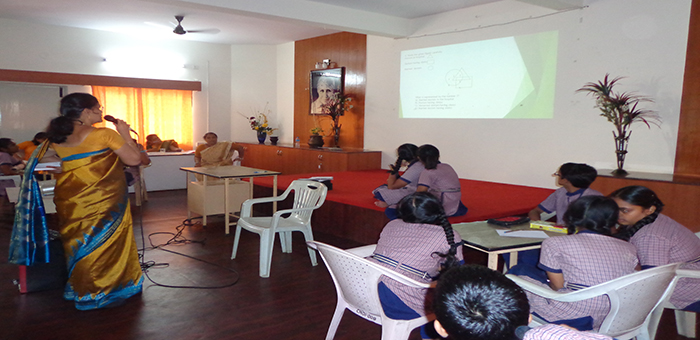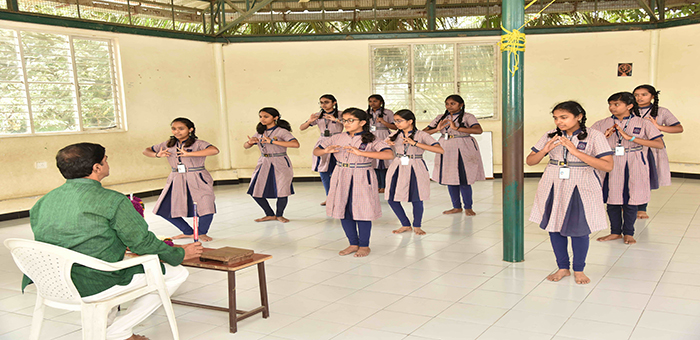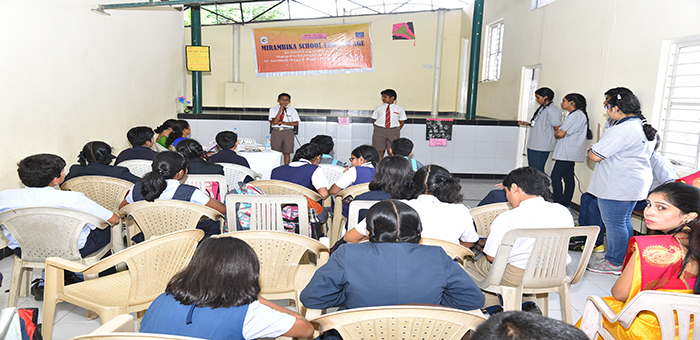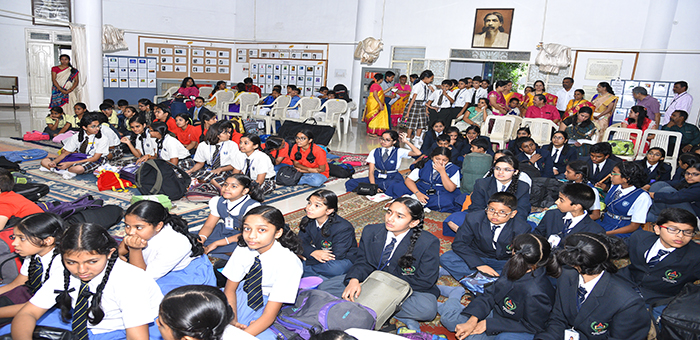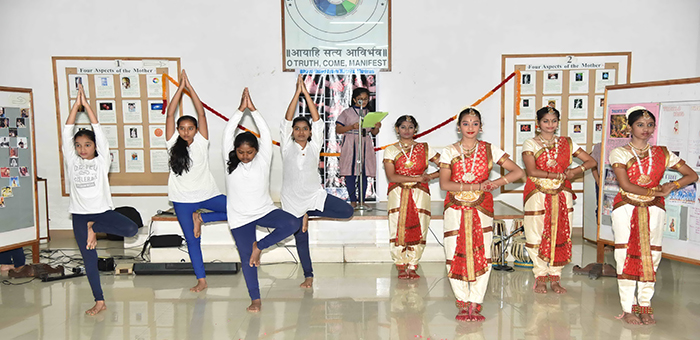 Audio-Visual Hall: The school has a Hall, the heart of the school to say, echoing absolute serenity and simplicity. It has a seating capacity of about 150 and located on the separate wing of 2nd floor of the school building and is well equipped with modern audio-visual peripherals. It is a multipurpose space for teacher"s workshop, parent teacher meeting, presentations, talks by eminent personalities etc. Discrete lighting system creates perfect ambience for conducting various activities.
Activity Hall: It is a well-ventilated multipurpose hall located in a separate wing of second floor. Instructional meets by the Principal with students and teachers are a regular feature along with curricular and creative activities. Students get to watch inspirational movies and educational videos that are well connected with their syllabus. Dussehera dolls display is one of the most appreciated and decorated event attracting many parents to come and watch the colorful extravaganza.
Hexa Hall: As the name suggests it is in the shape of a Hexagon located in the third floor above library. Being spacious and versatile, it is a venue for dance classes that are allotted as per timetable for students from 3rd standard to 8th standard. Competitions during literary and cultural events, workshops for teachers and students are held in this hall.
Terrace Hall: With an intention to bring together physical and mental discipline Mirambika School insists students to regularly learn Yogasanas. Terrace hall is awesomely ventilated as described by the students and located at the top floor. It is dedicated for the purpose of Yogasana Classes for students. When free from yogasana classes, this hall is used for many student activities.
Cultural Hall: Located in the central building of the campus, this is the place for cultural activities, yogasana classes, exhibitions, display of photographs.