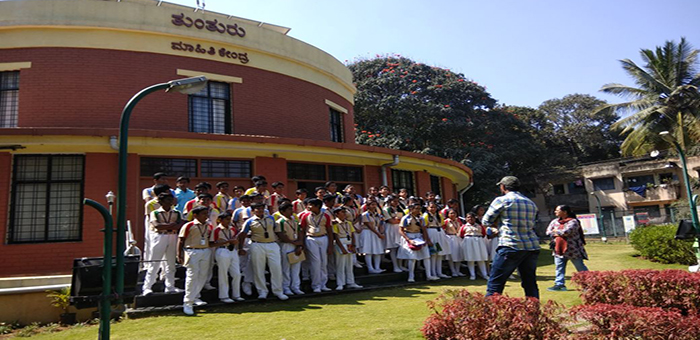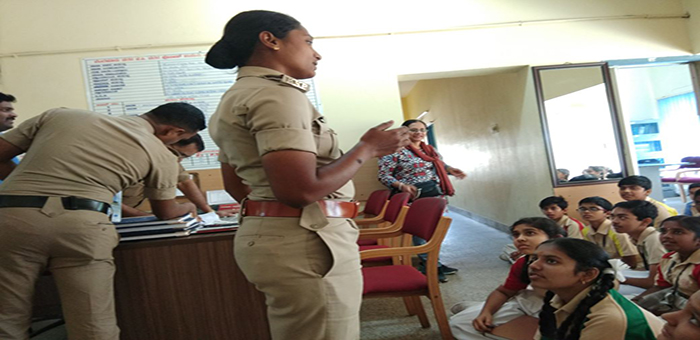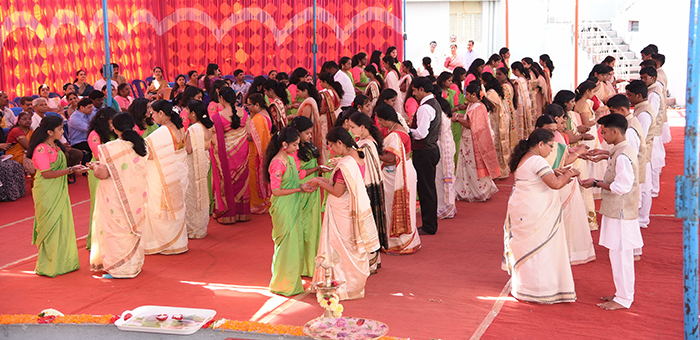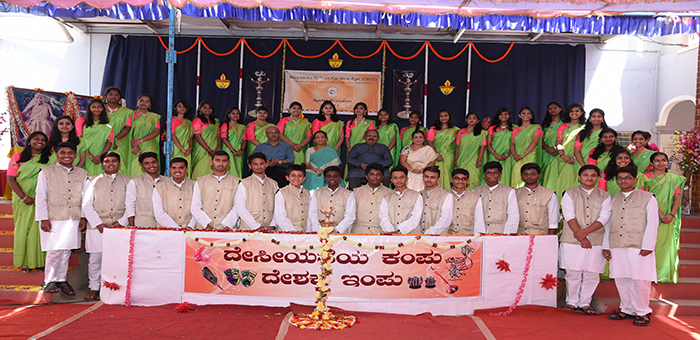 CMCA Educational Field Trip
---
The CMCA students of 8th Std of Mirambika School For New Age visited J.P. Nagar Police Station and Sir M. Visveshvaraya Rain Water Harvesting Theme Park recently. There was a buzz of excitement among all the students when they reached the police station. Sub-Inspector gave them a jest of our Judicial system and made them to see rifles, bullet, proof jackets, FIR Sheet and charge sheets. After being filled with answers to all their questions and curiosity, the students headed to sir M. Visveshwaraya Rain Water Harvesting Theme Park and understood the concept of Rain Water Harvesting with practical demonstration by Mr. Sunil. The students saw the Five stages of Rain Water Harvesting and saw underground sumps, Earthen Pots fillers and Gutters. They even visited the water gallery. The students were mesmerized with the knowledge they acquired.
Jyothi Prasaran
---
The Mirambika School For New Age celebrated the Jyothi Prasaran – a traditional event that take place every year, where the seniors of the school pass on the lamp of knowledge to the juniors and keep the light of learning forever alight.
The students of class X appeared in traditional attire to bid adieu to the school life and enter into a new phase of life.