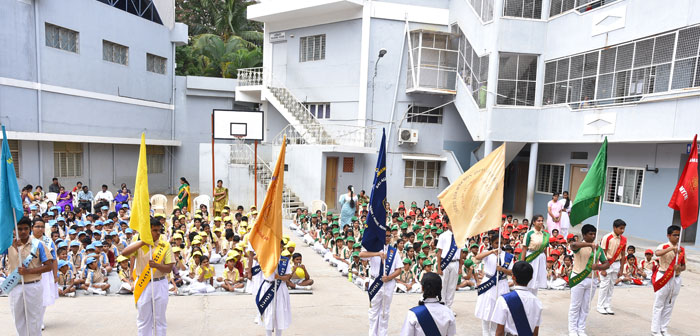 House system is a traditional system followed in schools where each student is allocated to one of the four houses namely; Mytri (Red House), Poorna (Blue House), Pragathi (Green House) and Shraddha (Yellow House).
This association with houses and groups inculcates competitive spirit among students, providing a focus for group loyalty. Pupils are assigned to houses in standard III. The students participate in inter-house competitions in cultural, literary and sports events throughout the year. This gives them a chance to display their talents and learn valuable lessons on team work and also help to win laurels and house points.
Every Wednesday children ware T-shirts representing their house color.