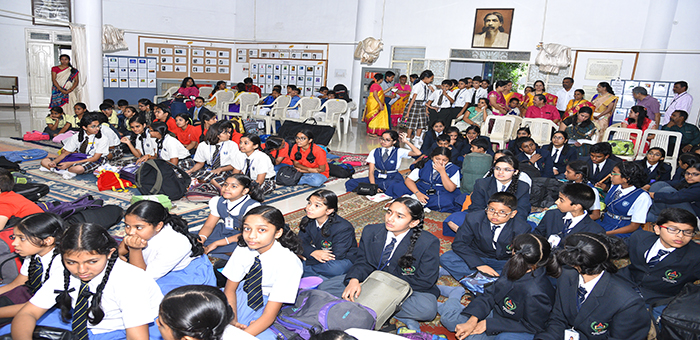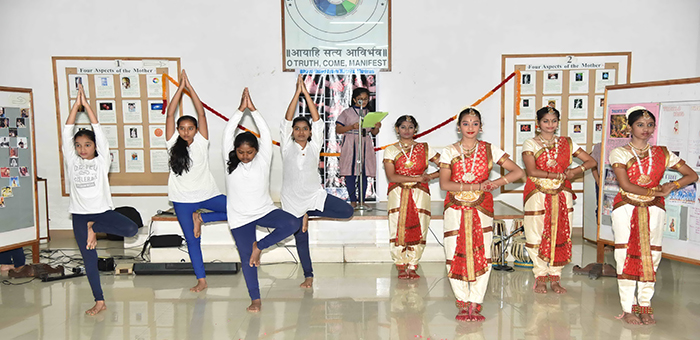 "Samskruti", a Cultural cum Exhibition hall with a seating capacity of about 200, is the centre of all activities in the complex. Cultural programs, yogasana classes for school students and general public, dance classes, spiritual talks etc. are being held on daily basis along with display of teachings of Sri Aurobindo and the Mother. The exhibition topics will keep changing on regular basis.
Some of the popular and most visited themes displayed are; Evolution of Consciousness, Life Sketch of Sri Aurobindo, Life Sketch of the Mother, Supramental Descent, Glimpses on Important works of Sri Aurobindo, Integral Education.
Monthly "Theme Corners" with information in the form of photographs and write-ups on a specific subject by teachers and senior devotees are displayed. Words of Sri Aurobindo and the Mother are also displayed at five important locations in the campus under the title "Thought for the day".