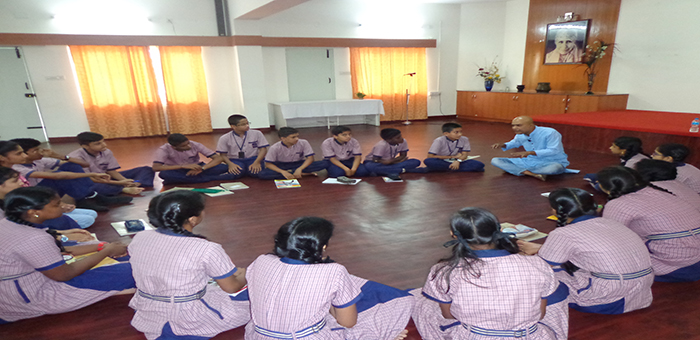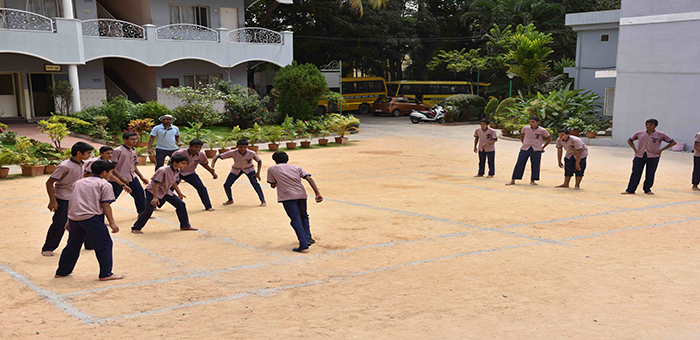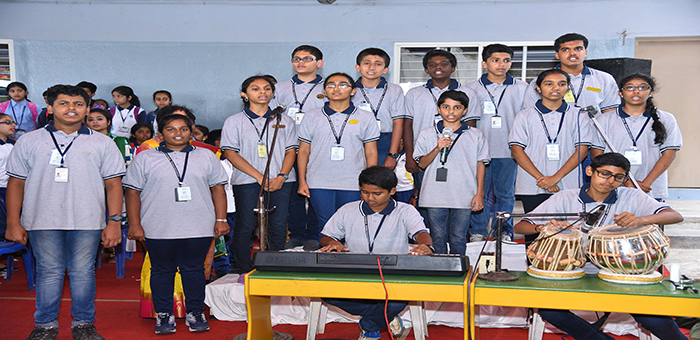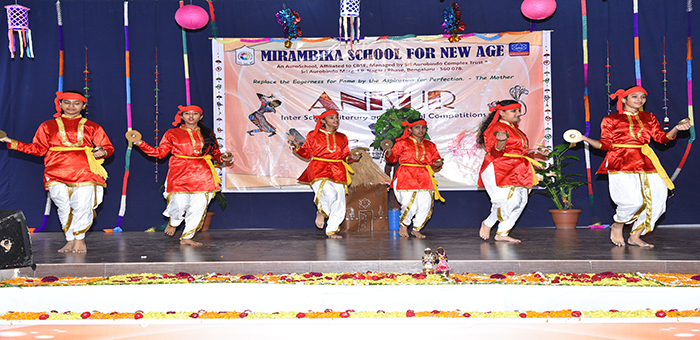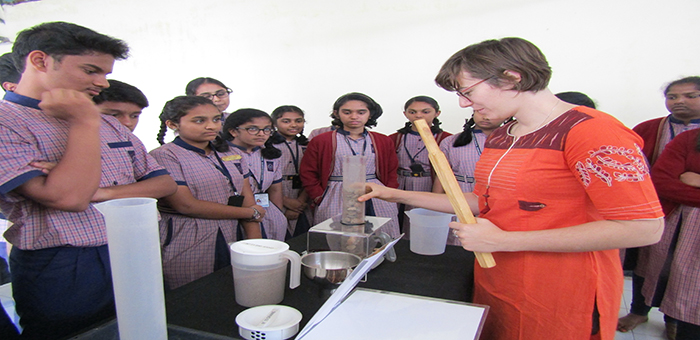 Co-curricular generally refers to activities, programs; learning experiences that complement what students learn in class rooms. In a way they are connected to academic curriculum they follow. They help to develop various aspects of the personality development in a child. Sports, dance music, dramatics, art, debate, declamation, recitation, poster-making and clay modeling, celebration of festivals are some of the co-curricular activities conducted at school.
At MSFNA these activities are designed in a way to make learning a joyful experience. Children are taught craft and maths simultaneously for junior classes. This will help not only them improve their fine motor skills but also teach them about shapes and sizes. Mathematics then becomes a fun.
Assembly: The day at MSFNA begins with the assembly. Class-wise students conduct assembly during which they showcase their special talents. Through skit, dance, speech, storytelling facts, chants and speak about the important days including the observable days of the Mother and the Master. Assembly programme are conducted in four languages i.e. English, Hindi, Kannada and Sanskrit. Students take turn to speak on various topics such as culture and tradition, science and technology, current affairs, environment, civic responsibilities and human rights, patriotism, national integration etc.,
Olympiad: Our students enroll in competitive exams such as Olympiads to develop aptitude & problem solving.
CMCA Club: Students are encouraged to do social service through CMCA- Children's Movement for Civic Awareness. The members of CMCA club try to create the awareness about conservation of water, forest, energy, natural resources etc.
Workshop:Workshop: Different Workshops on carrier counseling, personality development, managing stress and time, emotions etc. are also categorized under co-curricular activities.
Science club: Activities of science club foster quest for learning. Students interested in learning and sharing higher scientific knowledge come together and exchange ideas. Club activities include celebrating festivals like 'Ganesh chathurithi' and 'Diwali' in an ecofriendly manner. Workshop on making Eco-friendly idols prior to such festivals using clay, convey subtle message towards sustainable living.