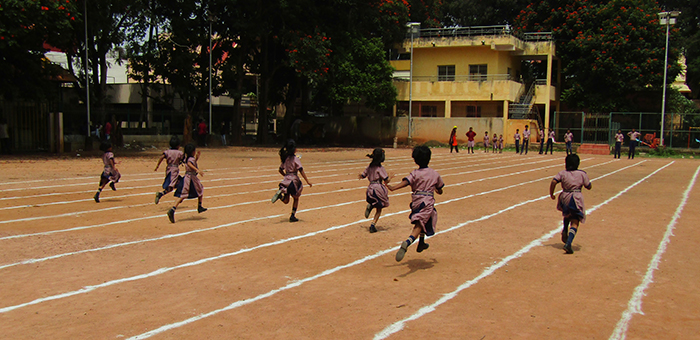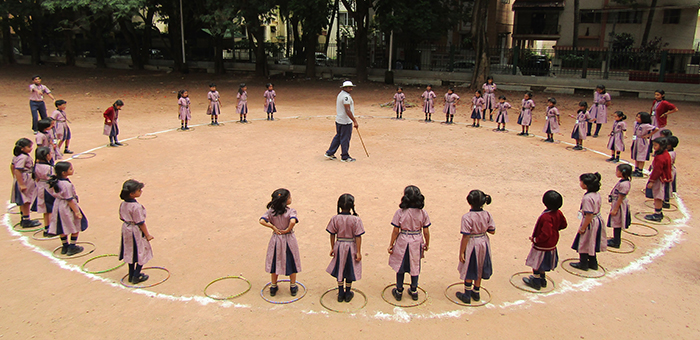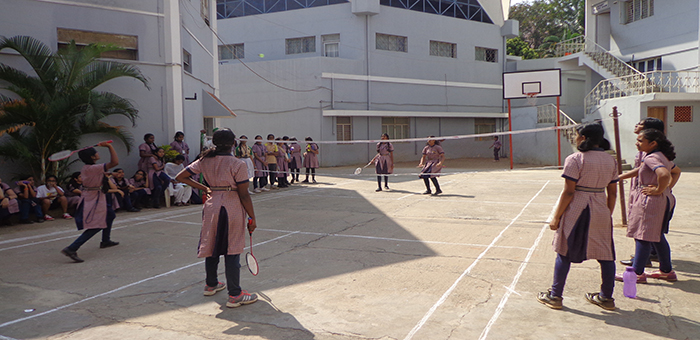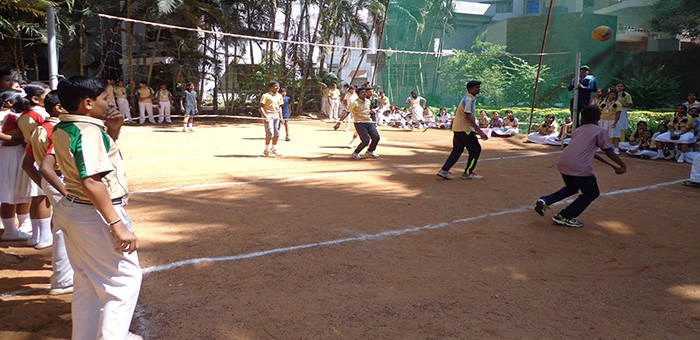 Sound body will have sound mind and then it becomes an able instrument for the manifestation of the divine.
MSFNA is a unique blend of academic excellence, extracurricular and sports activities. Physical training for children inculcates discipline, regularity, strength, endurance, flexibility and suppleness. Sports and games provide an opportunity for students to lead as well as to be lead. It builds a spirit of teamwork and nurture the qualities of leadership. Regular participation in sports activities boosts both physical and mental health.
Students are given ample opportunities at Mirambika to exhibit their innate potentials at the physical level.
Fulfilled active games such as hoops, scooter board, balloon balls, stepping stones help the preschoolers to develop fine motor skills. A range of physical activities are planned and conducted throughout the year for junior and senior levels. Trained and experienced physical instructors coach students for athletics, cricket, table tennis throw ball, volleyball etc and are encouraged to take part at zonal and state level competitions. A wide variety of sports equipments, both indoor and outdoor, offer students opportunities to develop interest in physical activities. The infrastructure consisting of 3 playgrounds and with sufficient number of periods allocated in the timetable for physical education classes makes sports an integral part of the curriculum.