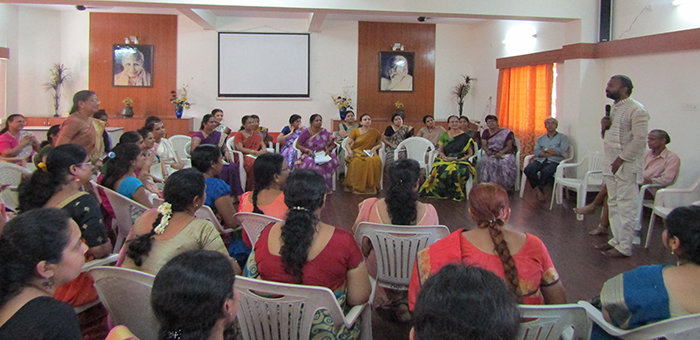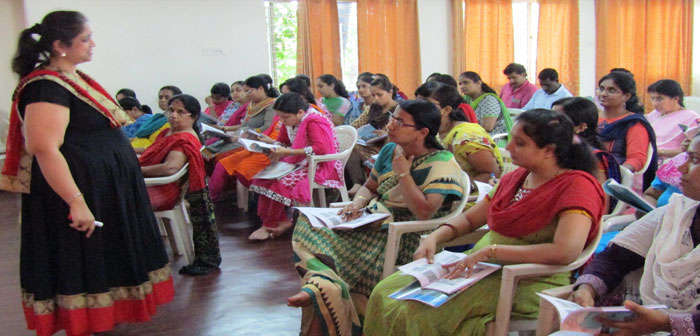 Teachers are one of the primary stakeholders in the education process and are the main link between students and curriculum. In fact, teachers are also role models to many. Role of teachers has a remarkable impact on the quality of education imparted to students. Keeping the traditional rote learning away, teachers are trained regularly to equip them with skill development and assessment, pedagogy, class room management, curriculum implementation, novel and innovative methods of teaching. Activity based learning infused with the principles of integral education is adopted at Mirambika. In house training and workshops conducted by experts foster and orient teachers to impart the necessary skills to the students integrated with the curriculum.
Resource persons and facilitators well versed in integral education from Pondicherry are invited to conduct in-service training. Teachers in small batches also take part in camps organised by Sri Aurobindo Society, Pondicherry.
Mirambika School has provided venue a many times for CBSE organized workshops conducted by subject experts on curriculum implementation, assessment planning, tools and indicators, design and format of question paper, differentiated instructions etc. Mirambika School faculty has always been a part of such workshops.