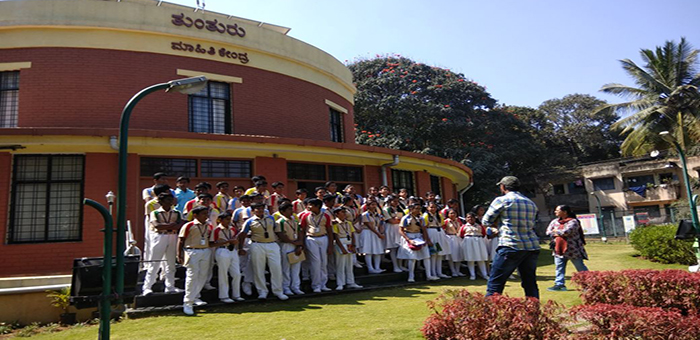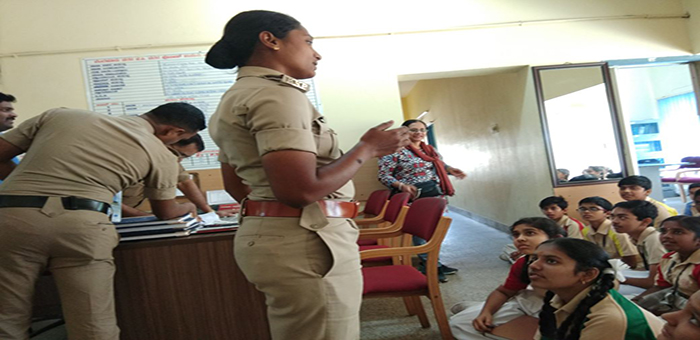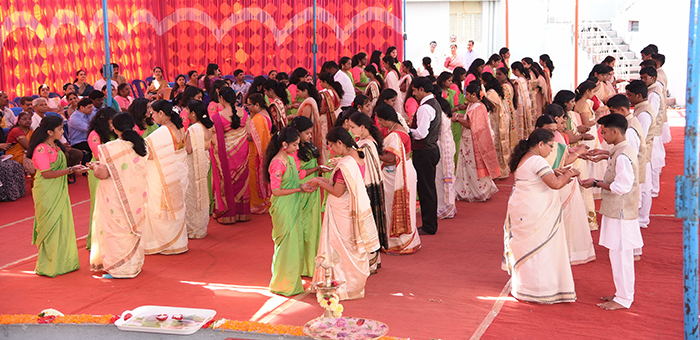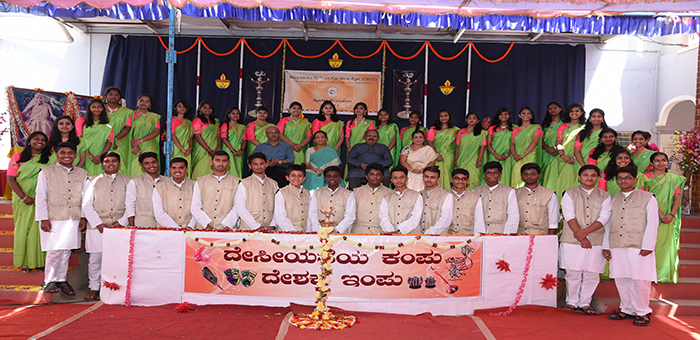 The program was graced by Dr. Kusuma N. Bhatta a speech Pathologist and Audiologist, Founder Project Director of Manonandana Trust as a Chief Guest and Mr. Neelkanta H.S an Architect and a Builder by profession and a versatile theatre personality as the Guest of Honour. The President of the program was Doctor Sri Ajit Sabnis- the Chairman of Mirambika School For New Age and Managing Trustee of Sri Aurobindo Complex Trust. The driving force of the School, a spirit of enthusiasm and encouragement – the Beloved Principal Smt. Sharadamba C.R shared the dais with other dignitaries. All the teachers of Mirambika School For New Age, parents and IX & X std students were the part of the program.
After the Guard of Honour the program started with an invocation song sung by the school choir group, followed by the welcome speech after which the most awaited Jyothi Prasaran was performed. The teachers passed on the lamps to the students of class X who in turn passed on to the class IXth students symbolizing the importance of education and learning in one's life.
The IX std. students promised to keep the lamp of learning bright and glowing to bring glory to the school by their hard work and to respect their parent and teachers and keep up the ideals of the esteemed institution with the blessings of The Mother and The Master.
The Chief Guest and other dignitaries delivered inspiring speeches in order to prepare the outgoing batch to free the real world.
Furthermore the outgoing students also shared their experiences in their 13 year of schooling in all the 4 languages – English, Hindi, Kannada and Sanskrit.
This memorable program got concluded with the National Song Vande Mataram.